16 Seater Minibus Hire Taxi London
MINIBUS & Shuttle
Services for 16 Seater Taxi
London minibus Hire offers low cost 16 Seater minibus services to London  and beyond. We have various size minibuses to suit your needs.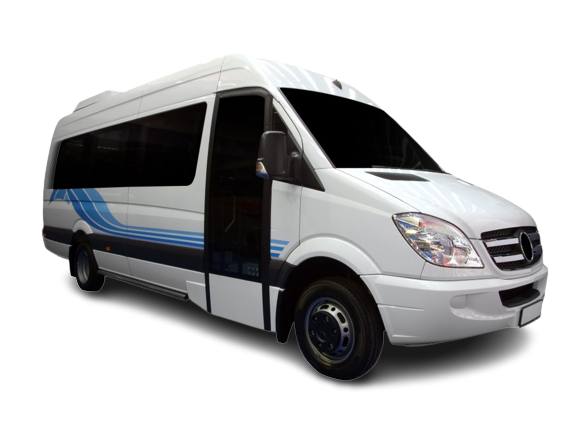 All of the vehicles in our fleet come with air con and USB ports as standard. We also have one of the newest fleets in the market for your comfort.
Minibus and Coach hire with 16 seater minibus
At UK Minibus Transfers, we take pride in offering our customers an exceptional 16-seater vehicle for their transportation needs. Our Mercedes Vito model boasts ample seating space and comfortable seats, ensuring that you and your group can travel in comfort and style. Whether you're planning a corporate event, a family outing, or a group trip with friends, our top-of-the-line vehicle is the perfect choice for your transportation needs. Trust UK Minibus Transfers to provide you with a safe, reliable, and comfortable ride every time. The 16-seater is great for slightly larger groups as the Mercedes Vito has enough legroom and luggage space making the journey more enjoyable. The 16-seater minibus has been thoughtfully designed to ensure accessibility for all passengers. With low-entry steps and sturdy handrails, boarding and disembarking are made easy and safe, even for those with limited mobility. The spacious aisles provide room for passengers to move about freely, while the reliable and sturdy construction of the vehicle ensures a smooth and comfortable ride. This makes it an excellent choice for organizations that prioritize inclusivity and accessibility for all.
16 Seater minibus hire with driver. 16 seater minibus the fleet comes  in Ford transit and Mercedes Sprinter models, Have AC and some Mercedes come with a full size boot.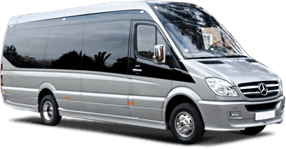 Our 5 / 6 passengers Mercedes Vito or VW transporter for the mall crew travelling around UK. some of the features are reclining seats  / full AC cabin , leather seating.