London To Birmingham Minibus Hire
MINIBUS & Shuttle
Services for Birmingham
London minibus Hire offers low cost minibus services to Birmingham and beyond. We have various size minibuses to suit your needs.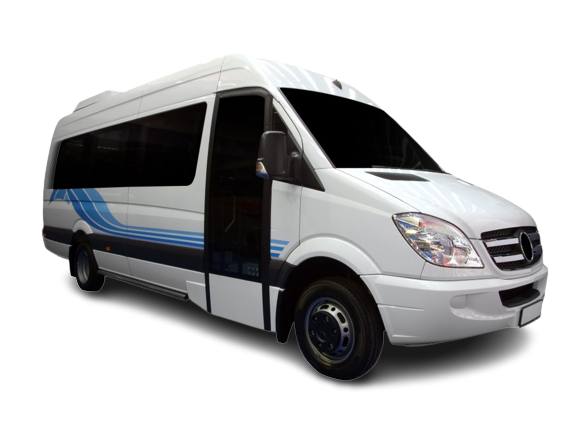 All of the vehicles in our fleet come with air con and USB ports as standard. We also have one of the newest fleets in the market for your comfort.
Minibus and Coach hire to Birmingham
from 8 passengers to 24 Passenger
Thinking about traveling from London to Birmingham? Our Minibus hire offers and range of minibuses from 8-seater, 16-seater, and 24-seater.  
If you're looking for a practical and spacious option for your events or journeys with family or friends, consider our 8-seater minibus. Our minibus is designed to provide a peaceful and enjoyable journey, with soft and comfortable seats that are perfect for relaxation. The high-quality seating and interior design make for a luxurious experience, ensuring that you arrive at your destination feeling refreshed and ready to go. Whether you're planning a day trip or a longer journey, our minibus is the perfect choice for your transportation needs.
Are you in search of a reliable and spacious mode of transportation for your upcoming events or trips with your loved ones? If so, consider renting a 16-seater minibus. This vehicle is an excellent choice as it boasts comfortable and plush seats, as well as a well-designed interior that can easily accommodate up to 16 passengers. With ample legroom and a peaceful atmosphere, you and your companions can enjoy a comfortable and relaxing journey that is sure to meet your expectations.
If you're in search of a convenient and roomy mode of transportation to accommodate a group of friends or family members, our 24-seater minibus is an excellent choice for day trips and other special events. Fitted with top-of-the-line seating and generous legroom, you can be assured of a comfortable and serene journey. Moreover, the elegant interior design adds to the overall enjoyable experience, making it a perfect option for your next group outing.
The Birmingham Museum and Art Gallery is a must-visit destination for art enthusiasts. It features an extensive collection of fine art, boasting masterpieces from renowned artists such as Vincent Van Gogh and Claude Monet. Apart from its impressive art collection, the museum also showcases historical artefacts and archaeological finds. In addition, visitors can enjoy exhibitions on local history, providing a glimpse into the rich cultural heritage of the region. Located in the picturesque Bourneville area, Cadbury World is a beloved attraction for chocolate lovers. The interactive exhibits and chocolate-making demonstrations offer a fun and educational experience for visitors of all ages. Additionally, the tour of the Cadbury factory provides a fascinating insight into the brand's history and manufacturing processes. Whether you're a fan of chocolate or not, Cadbury World is an experience not to be missed. Spread across 15 acres, the Birmingham Botanical Gardens is a tranquil oasis nestled in the heart of the city. It's an ideal destination for nature lovers as it showcases a wide variety of plant species from across the world. Visitors can marvel at the stunning tropical plants, explore the glasshouse, or relax in the serene Japanese garden. Additionally, the gardens offer a children's playground, making it an ideal family day out.
16 Seater minibus hire with driver. 16 seater minibus the fleet comes  in Ford transit and Mercedes Sprinter models, Have AC and some Mercedes come with a full size boot.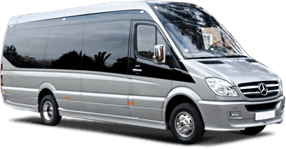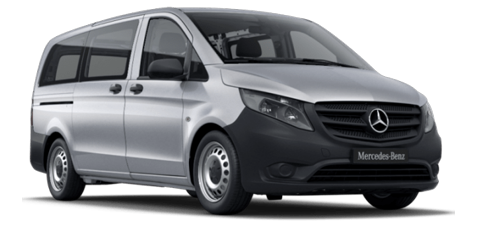 8 Seater minibus plus driver.  Extra luggage space for the airport transfers. this is the ideal minibus with driver for small group  corporate travellers who have several meetings travelling around London. . The Vito has a large  enough boot to carry 8 large suitcases.
Our 5 / 6 passengers Mercedes Vito or VW transporter for the mall crew travelling around UK. some of the features are reclining seats  / full AC cabin , leather seating.