London To Cardiff Minibus Hire
MINIBUS & Shuttle
Services for Cardiff
London minibus Hire offers low cost minibus services to Cardiff and beyond. We have various size minibuses to suit your needs.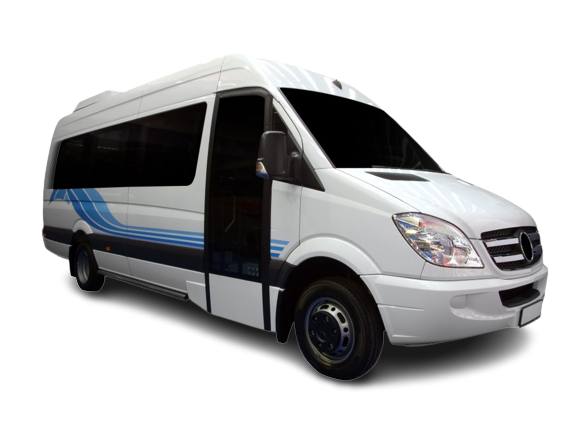 All of the vehicles in our fleet come with air con and USB ports as standard. We also have one of the newest fleets in the market for your comfort.
Minibus and Coach hire to Cardiff
from 8 passengers to 24 Passenger
Thinking about traveling from London to Cardiff? Our Minibus hire offers and range of minibuses from 8-seater, 16-seater, and 24-seater.  
UK minibus transfers offers the 8-seater, which is great for travelling with a small group which can be family and friends. The 8-seater can comfortably accommodate up to 8 passengers comfortably we also have great luggage storage and seating so that you can enjoy your journey with the space and storage. This is suitable for airport transfers, day trips and many more.  
 The 16-seater can offer a slightly larger group which is perfect for when you are traveling with colleagues, friends, or large family. The 16-seater minibus is very spacious which is great for extra luggage and leg room this ensures that you get the most comfortable journey. The 16-seater is great for longer journeys, and it is designed to give comfort for longer route. 
Our minibus hire also has the 24-seater, this is great for larger groups or events. It is well-suited for corporate events, school outings, or special occasions so that larger groups can travel. In The 24-seater it has excellent leg room and luggage space this ensures that everything can fit as there is a larger group of people.  
Cardiff is a fantastic city with plenty of attractions to explore. One of the top places to visit is Cardiff Castle, which dates to the 11th century and offers stunning views of the city. Another must-see attraction is the National Museum Cardiff, which houses a vast collection of art and natural history exhibits. For sports fans, the Principality Stadium is a must-visit, hosting rugby and football matches throughout the year. If you're looking for something a bit more relaxing, head to Bute Park for a peaceful stroll or take a boat ride along the river Taff. Another attraction in Cardiff is the bay, which is a waterfront, which has been transformed into different restaurant cafes and bars, this is great for socialising. Visitors can enjoy a leisurely stroll along the bay, take a boat trip. Heading down to Cardiff City Centre is always a delightful experience, as it offers a wealth of opportunities to explore the vibrant shopping and dining scene. The St. David's shopping centre is  busy environment , boasting an impressive array of retail options. However, for those looking for unique and independent boutiques, the arcades are a must-visit destination. These charming spaces are replete with quaint cafes, distinctive shops, and a plethora of hidden gems waiting to be discovered. Spending an afternoon exploring the city's captivating arcades is an enriching and rewarding experience.  
When travelling with Our minibus hire, we can ensure that it is an easy and hassle-free experience as everything is taken care of, up to your destination. Our experienced drivers ensure the passengers safety and comfort. As the drivers are trained about the different routes so you can get to your destination at the right time. the drivers have wonderful time management so that you can get pickup or dropped off at the right time so that you can be on time. Our seating offers great leg room in all our minibuses and our seats, so that you can have a relaxing and comfortable journey. Our minibuses prioritize cleanliness and vehicle maintenance so it can create a welcoming environment for our passengers. This is important to us because it ensures that out passengers are in the best travelling environment that they can get.  
16 Seater minibus hire with driver. 16 seater minibus the fleet comes  in Ford transit and Mercedes Sprinter models, Have AC and some Mercedes come with a full size boot.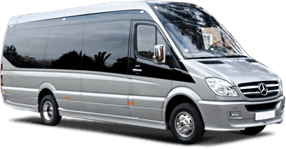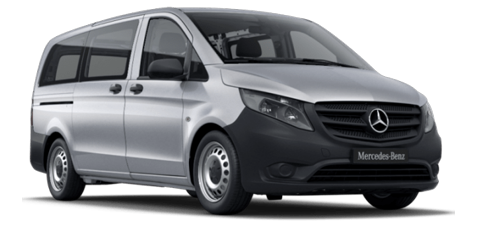 8 Seater minibus plus driver.  Extra luggage space for the airport transfers. this is the ideal minibus with driver for small group  corporate travellers who have several meetings travelling around London. . The Vito has a large  enough boot to carry 8 large suitcases.
Our 5 / 6 passengers Mercedes Vito or VW transporter for the mall crew travelling around UK. some of the features are reclining seats  / full AC cabin , leather seating.