London To Dover Minibus Hire
MINIBUS & Shuttle
Services for Dover
London minibus Hire offers low cost minibus services to Dover and beyond. We have various size minibuses to suit your needs.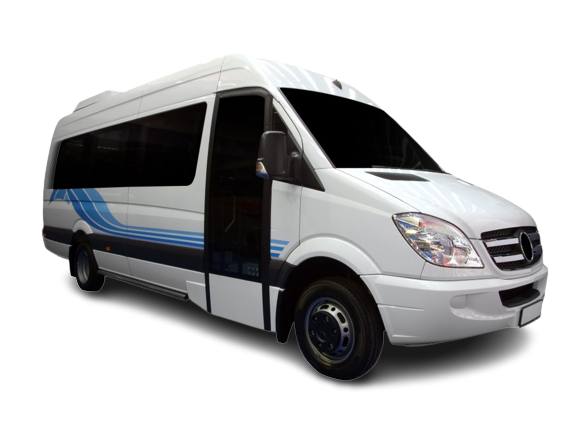 All of the vehicles in our fleet come with air con and USB ports as standard. We also have one of the newest fleets in the market for your comfort.
Minibus and Coach hire to Dover
from 8 passengers to 24 Passenger
Thinking about traveling from London to Dover? Our Minibus hire offers and range of minibuses from 8-seater, 16-seater, and 24-seater.  
If you're in need of transportation for an event or family gathering, consider the 8-seater minibus. With enough seating for up to 8 people, you can rest assured that everyone will have a comfortable place to sit. The minibus also boasts ample legroom, ensuring that everyone can stretch out and relax during the ride. Whether you're attending a wedding, a corporate event, or a family reunion, the 8-seater minibus is a great choice for your transportation needs.
If you're in search of a trustworthy and roomy mode of transportation for an upcoming occasion, our 16-seater minibus is the ideal option. This vehicle boasts a generous amount of interior space and comfortable seating for up to 16 passengers. You can rest assured that your journey will be a comfortable and stress-free one.
If you happen to be traveling with a large family or group of friends, you'll be pleased to know that the 24-seater minibus is a fantastic option to consider. Equipped with spacious and comfortable seating, this vehicle is an ideal choice for ensuring a pleasant and enjoyable journey for all passengers. Furthermore, its ample interior space provides plenty of room for everyone to stretch out and relax during the trip. So, why not make the most out of your travels by opting for this superb transport option?
 Located in the south eastern region of England, Dover Castle is a magnificent fortress that has played a vital role in the country's defence for centuries. With its expansive grounds, towering walls, and intricate underground tunnels, it is an awe-inspiring sight that leaves visitors in awe of the strategic importance of this castle. The iconic white cliffs of Dover, visible from miles away, serve as a symbol of Britain's resilience and strength, a testament to the country's determination to defend itself against all threats. A leisurely stroll along the cliff top offers breath taking views of the serene English Channel, while also providing a unique opportunity to appreciate the geological and historical significance of these cliffs. The town centre of Dover is home to a fascinating museum that displays the rich and diverse history of the area, including intriguing exhibits on the town's Roman past. From the castle to the cliffs to the museum, Dover is a treasure trove of history and culture, a must-see destination for anyone interested in the fascinating story of England.
16 Seater minibus hire with driver. 16 seater minibus the fleet comes  in Ford transit and Mercedes Sprinter models, Have AC and some Mercedes come with a full size boot.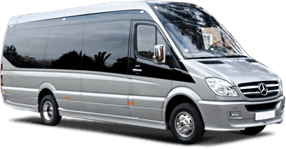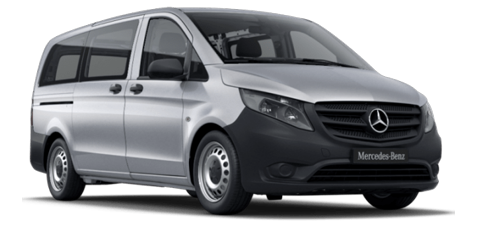 8 Seater minibus plus driver.  Extra luggage space for the airport transfers. this is the ideal minibus with driver for small group  corporate travellers who have several meetings travelling around London. . The Vito has a large  enough boot to carry 8 large suitcases.
Our 5 / 6 passengers Mercedes Vito or VW transporter for the mall crew travelling around UK. some of the features are reclining seats  / full AC cabin , leather seating.