London To Edinburgh Minibus Hire
MINIBUS & Shuttle
Services for Edinburgh
London minibus Hire offers low cost minibus services to Edinburgh and beyond. We have various size minibuses to suit your needs.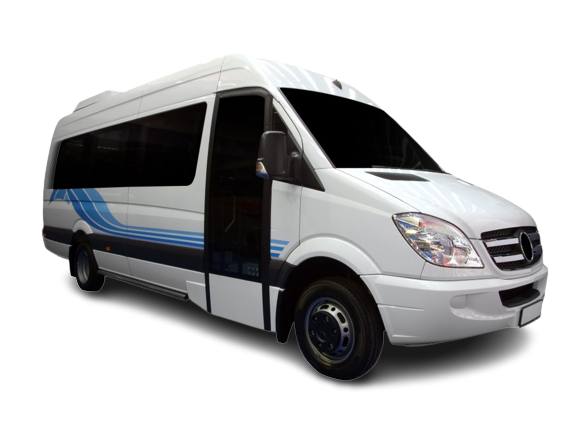 All of the vehicles in our fleet come with air con and USB ports as standard. We also have one of the newest fleets in the market for your comfort.
Minibus and Coach hire to Edinburgh
from 8 passengers to 24 Passenger
Thinking about traveling from London to Edinburgh? Our Minibus hire offers and range of minibuses from 8-seater, 16-seater, and 24-seater.  
This 8-seater minibus is an excellent choice for families or groups of friends who need to travel together. With spacious legroom, all passengers can sit comfortably throughout the journey. Whether you're heading to a special event or traveling to a new destination, this minibus will ensure a safe and enjoyable ride for everyone.
If you're planning an event or a trip with family or friends, the 16-seater minibus is an ideal choice. The spacious interior provides ample legroom and comfortable, soft seats, ensuring a relaxing and enjoyable ride for everyone. With its ability to accommodate a large group, this minibus is perfect for group travel and can easily transport everyone to their destination together. So, whether you're celebrating a special occasion or simply planning a group outing, this minibus is the perfect choice for your needs.
If you are in search of a dependable means of transportation for occasions or trips, you may want to consider the 24-seater minibus. This type of vehicle is specifically designed with first-rate seats and interiors that can comfortably accommodate up to 24 individuals. Moreover, the minibus provides ample legroom, allowing passengers to enjoy a peaceful and serene journey. Whether you're planning a corporate event, a family reunion, or a group outing, the 24-seater minibus is an excellent option to ensure everyone's comfort and convenience.
Edinburgh, the historic capital city of Scotland, is a sight to behold with its stunning architecture and rich cultural scene. The city boasts an array of popular attractions that visitors can explore. One such attraction that stands out is the impressive Edinburgh Castle, which sits atop Castle Rock and dominates the city's skyline. The castle offers panoramic views of Edinburgh, and visitors can explore its various buildings while learning about the fascinating history of Scotland. Another must-visit attraction is the National Museum of Scotland, which showcases the country's rich history, culture, and natural world. The museum houses a vast collection of artefacts and scientific exhibits, making it an excellent place to learn about Scotland's past and present. And for those interested in the British royal family, the Royal Yacht Britannia, located in the Port of Leith just outside Edinburgh, offers a glimpse into their world. Visitors can explore the yacht's elegant interiors, including the state apartments, and learn about the history of the royal family's travels.
16 Seater minibus hire with driver. 16 seater minibus the fleet comes  in Ford transit and Mercedes Sprinter models, Have AC and some Mercedes come with a full size boot.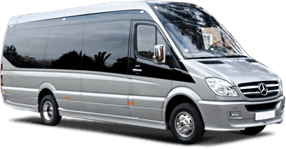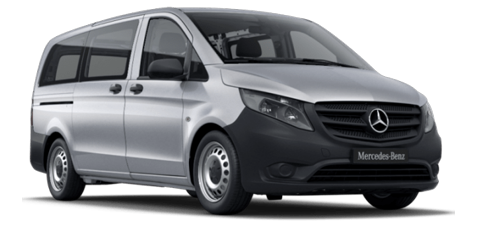 8 Seater minibus plus driver.  Extra luggage space for the airport transfers. this is the ideal minibus with driver for small group  corporate travellers who have several meetings travelling around London. . The Vito has a large  enough boot to carry 8 large suitcases.
Our 5 / 6 passengers Mercedes Vito or VW transporter for the mall crew travelling around UK. some of the features are reclining seats  / full AC cabin , leather seating.