London To Glasgow Minibus Hire
MINIBUS & Shuttle
Services for Glasgow
London minibus Hire offers low cost minibus services to Glasgow and beyond. We have various size minibuses to suit your needs.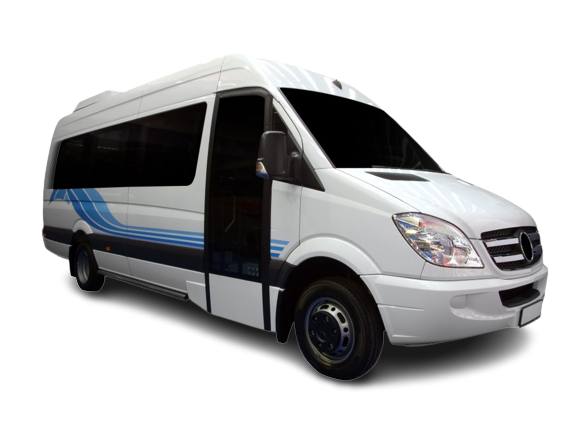 All of the vehicles in our fleet come with air con and USB ports as standard. We also have one of the newest fleets in the market for your comfort.
Minibus and Coach hire to Glasgow
from 8 passengers to 24 Passenger
Thinking about traveling from London to Glasgow? Our Minibus hire offers and range of minibuses from 8-seater, 16-seater, and 24-seater.  
Our 8-seater minibus is the epitome of comfort and relaxation. It features soft, plush seats that will make you feel like you're sitting on a cloud. With a spacious interior, this minibus can comfortably accommodate up to 8 passengers, ensuring that everyone has ample legroom and personal space. Whether you're attending a special event or need transportation to various destinations, our minibus is the perfect choice. So sit back, relax, and enjoy the ride in style and comfort!
If you need group transportation, our 16-seater minibus is the perfect option. Whether you're planning a family outing or attending an event with friends, this spacious vehicle has all the amenities you need for a comfortable journey. The interior boasts exceptional quality with plush seats that are designed to provide maximum relaxation. Furthermore, the ample legroom ensures that you can stretch out and enjoy the ride without feeling cramped or uncomfortable. So why settle for less when you can travel in style and comfort with our reliable and safe minibus?
If you're planning a getaway with your loved ones, consider renting a 24-seater minibus for your transportation needs. This spacious vehicle provides ample legroom for all 24 passengers, ensuring that everyone can stretch out and relax during the journey. The comfortable, soft seats are designed for maximum relaxation, so you can sit back and enjoy the ride in peace. Moreover, the minibus boasts a well-designed interior that adds to the overall experience of your trip, ensuring that your journey is both comfortable and enjoyable.
Glasgow, Scotland's largest and most populous city, is a bustling metropolis with a rich cultural heritage and an abundance of attractions to explore. One of its most notable landmarks is the Kelvin grove Art Gallery and Museum, a magnificent institution that houses an impressive collection of art, artefacts, and natural exhibits. Visitors can marvel at the works of world-renowned artists such as Salvador Dali, as well as learn about Scottish history, ancient civilizations, and more. The museum's stunning architecture and expert curation make it a must-visit spot for anyone with an interest in art and culture. Another must-visit attraction in Glasgow is the Glasgow Science Centre, a state-of-the-art interactive museum that is perfect for families and science enthusiasts alike. The museum boasts a wide range of hands-on exhibits, planetarium shows, and a tower with panoramic views of the city. Visitors can explore cutting-edge science and technology in a fun and engaging way, making this a must-visit destination for anyone with an interest in science and learning. No trip to Glasgow would be complete without a visit to St. Mungo's Cathedral, a stunning example of medieval architecture that dates back to the twelfth century. This historical masterpiece is adorned with beautiful stained glass windows and impressive stone carvings, making it one of the most impressive cathedrals in Europe. Visitors can explore the cathedral's rich history and marvel at its intricate architecture, making this a must-visit destination for anyone with an interest in history and architecture.
16 Seater minibus hire with driver. 16 seater minibus the fleet comes  in Ford transit and Mercedes Sprinter models, Have AC and some Mercedes come with a full size boot.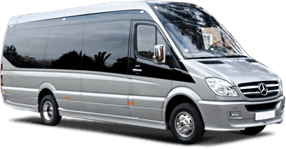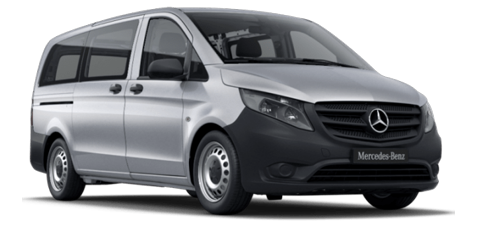 8 Seater minibus plus driver.  Extra luggage space for the airport transfers. this is the ideal minibus with driver for small group  corporate travellers who have several meetings travelling around London. . The Vito has a large  enough boot to carry 8 large suitcases.
Our 5 / 6 passengers Mercedes Vito or VW transporter for the mall crew travelling around UK. some of the features are reclining seats  / full AC cabin , leather seating.