24 Seater Minibus Hire Taxi London
MINIBUS & Shuttle
Services for 24 Seater Taxi
London minibus Hire offers low cost 24 Seater minibus services to London  and beyond. We have various size minibuses to suit your needs.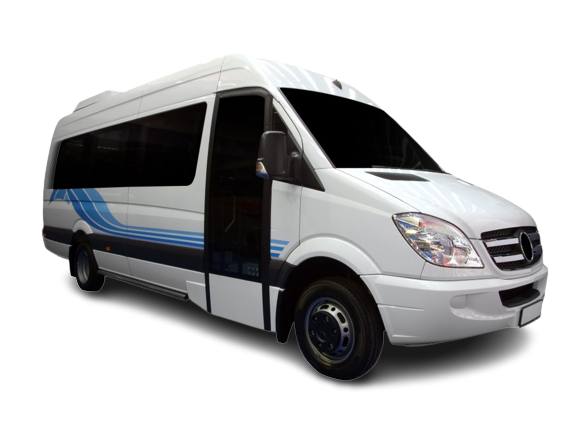 All of the vehicles in our fleet come with air con and USB ports as standard. We also have one of the newest fleets in the market for your comfort.
Minibus and Coach hire with 24 seater minibus
If you're in search of a dependable and comfortable mode of transportation for your upcoming group trip, look no further than the Ford 24-seater minibus. This exceptional vehicle is designed with advanced technology, including USB charging ports and Bluetooth capabilities, to ensure that your journey is both convenient and enjoyable. The plush and soft seats offer a luxurious and comfortable experience throughout the entire trip, allowing you and your fellow travelers to sit back and fully enjoy the ride. Moreover, the interior design is top-of-the-line, providing a premium experience for you and your companions. You can have peace of mind knowing that the ample luggage area will accommodate all of your belongings, eliminating any worries of cramped or cluttered travel. Furthermore, the minibus boasts ample legroom, providing plenty of space to stretch out and relax without feeling confined. All of these features and more make the Ford 24-seater minibus the perfect choice for your next group outing or event, including school trips, as it can comfortably accommodate up to 24 people without feeling overcrowded. Choose the Ford 24-seater minibus for a safe, comfortable, and enjoyable group transportation experience.
24 Seater minibus hire with driver. 24 seater minibus the fleet comes  in Ford transit and Mercedes Sprinter models, Have AC and some Mercedes come with a full size boot.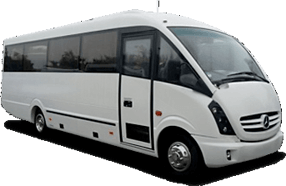 Our 5 / 6 passengers Mercedes Vito or VW transporter for the mall crew travelling around UK. some of the features are reclining seats  / full AC cabin , leather seating.