London To Reading Minibus Hire
MINIBUS & Shuttle
Services for Reading
London minibus Hire offers low cost minibus services to Reading and beyond. We have various size minibuses to suit your needs.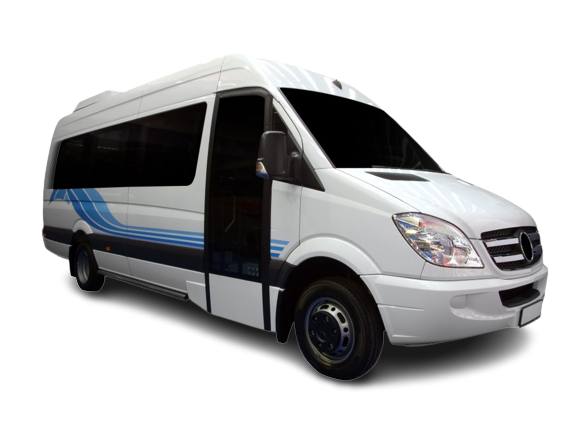 All of the vehicles in our fleet come with air con and USB ports as standard. We also have one of the newest fleets in the market for your comfort.
Minibus and Coach hire to Reading
from 8 passengers to 24 Passenger
Thinking about traveling from London to reading? Our Minibus hire offers and range of minibuses from 8-seater, 16-seater, and 24-seater.  
Our hire offers the 8-seater, which is great for travelling with family or friends. The 8-seater can comfortably accommodate up to 8 passengers, we also have great luggage storage and seating so that you can enjoy your journey with the space and storage. The 8-seater is ideal for shorter trips when travelling with less passengers.  
The 16-seater can accommodate a slightly larger group which is perfect for when you are traveling with colleagues, friends, or large family. The 16-seater minibus is very spacious which is great for extra luggage and leg room this ensures that you get the most comfortable journey. The 16-seater is great for longer journeys, and it is designed to provide comfort for longer route. 
Our minibus hire also has the 24-seater this is the largest seating, the 24-seater is great for larger groups or events. It is well-suited for corporate events, school outings, or special occasions where a larger number of passengers need to travel together. The 24-seater has excellent leg room and luggage space this ensures that everything can fit as there is a larger group of people.  
Experience the tranquil allure of Forbury Garden, a stunning public park nestled in the heart of the town. Boasting breath-taking features, this picturesque garden is sure to enchant and delight you. Indulge in the serene charm of Forbury Garden, an exquisite public park located in the very center of the city. With its awe-inspiring characteristics, this picturesque garden is certain to captivate and please your senses. The Reading Museum offers a diverse range of exhibitions, featuring archaeological discoveries, local artwork, and displays depicting the town's cultural and historical heritage. Discover the rich history and heritage of Reading. Explore a plethora of exhibitions at the Reading Museum, showcasing archaeological finds, local artwork, and depictions of the town's cultural and historical heritage. Immerse yourself in the rich history and heritage of Reading. Discover a wealth of fascinating exhibitions at the esteemed Reading Museum, featuring an impressive array of archaeological discoveries, captivating local artwork, and vivid depictions of the town's deeply-rooted cultural and historical legacy. Delve into the immersive experience of exploring the vibrant history and heritage of Reading, and gain a new appreciation for this remarkable town. Nestled in the heart of the city, The Oracle stands as a distinguished shopping and entertainment enclave, boasting an extensive array of quality dining establishments, retail outlets, and a state-of-the-art cinema. This destination is the epitome of retail therapy, offering an unparalleled shopping experience, exquisite cuisine, and an idyllic atmosphere to unwind and rejuvenate.
When travelling with UK minibus transfers, we can ensure that it is a smooth and hassle-free experience as everything is taken care of, up to your destination. Our experienced drivers ensure the passengers safety and comfort. Also, the drivers are trained about the routes so you can get to your destination at the right time. Our seating offers great leg room in all our minibuses and our seats, so that you can have a relaxing and comfortable journey. Our minibuses prioritize cleanliness and vehicle maintenance so it can create a welcoming environment for our passengers. This is important to us because it ensures that out passengers are in the best travelling environment that they can get.  
16 Seater minibus hire with driver. 16 seater minibus the fleet comes  in Ford transit and Mercedes Sprinter models, Have AC and some Mercedes come with a full size boot.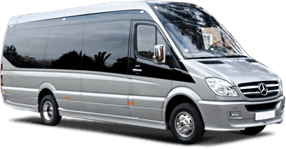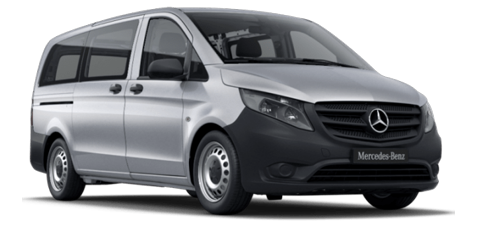 8 Seater minibus plus driver.  Extra luggage space for the airport transfers. this is the ideal minibus with driver for small group  corporate travellers who have several meetings travelling around London. . The Vito has a large  enough boot to carry 8 large suitcases.
Our 5 / 6 passengers Mercedes Vito or VW transporter for the mall crew travelling around UK. some of the features are reclining seats  / full AC cabin , leather seating.