London To Oxford Minibus Hire
MINIBUS & Shuttle
Services for Oxford
London minibus Hire offers low cost minibus services to Oxford and beyond. We have various size minibuses to suit your needs.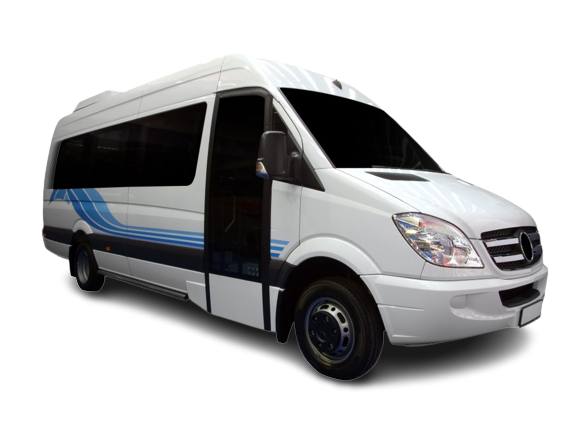 All of the vehicles in our fleet come with air con and USB ports as standard. We also have one of the newest fleets in the market for your comfort.
Minibus and Coach hire to Oxford
from 8 passengers to 24 Passenger
If you're looking to travel from London to Oxford with a group of people, our minibuses and coaches hire offer 8-seater, 16-seater also 24-seater.  
With an 8-seater this is suitable if you are looking to book a small group, and this can comfortably accommodate 8 people this is perfect for family and friends when travelling. With the 16 seater would be a good choice if there is a slightly larger group this ensures that passengers have space for extra luggage and their belongings. The 24-seater has the capacity for larger groups, these coaches are suitable for big outings, events and many more. When travelling in London minibus hire to London to Oxford, we ensure that you get the best service and the flexibility.  
Oxford is known for their historical events and their prestige universities which is located in the northwest of London, if you have a passion for historical events and a love for old architecture and going back into the medieval times, the Oxford castle and prison is just for you. This is where you can explore back in time with Oxford history and get an insight on how life used to be. This is a wonderful place to learn and explore about Oxford past. Another amazing attraction that is in Oxford is the Ashmolean Museum. This is the oldest museum in the world from archaeology, and anthropology. Interested in old history? the Ashmolean Museum includes over 7 million objects, with significant holdings from ancient Egypt, classical Greece and Rome, Western art from the Middle Ages to the present, Eastern art, and artifacts from around the world. This is great for family entertainment and learning different culture and their events. The oxford Botanic Garden is a beautiful place to enjoy nature, as it is located near the city centre. If you need a break from the city the Botanic Garden is a peaceful place to see different variety plants and flowers. It is an ideal destination for nature lovers.
Our company ensures that you get a comfortable and enjoyable travel experience, having this put in places gives the passengers authentic travelling experience! Our company strives that passengers are comfortable and safe. With our high-quality seats there is a relaxing seating experience this is put this in place as a company to ensures passengers that they are supported when travelling short or long distance. Our seating arrangement gives the passengers enough room for leg room and the other passengers sitting next to them. The seats are put in place to provide support and comfort and making the journey enjoyable and relaxing. With our service we also like to ensure that passengers are getting the best service. In our minibuses and couches we provide amazing air conditioning; this gives passengers a better experience. When travelling it is important that passengers get to their destinations safely, our company has professional drivers that will guarantee safety and comfort. London minibus hire drivers have a good understanding of different routes as they have been trained with professionalism.   
16 Seater minibus hire with driver. 16 seater minibus the fleet comes  in Ford transit and Mercedes Sprinter models, Have AC and some Mercedes come with a full size boot.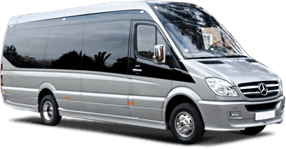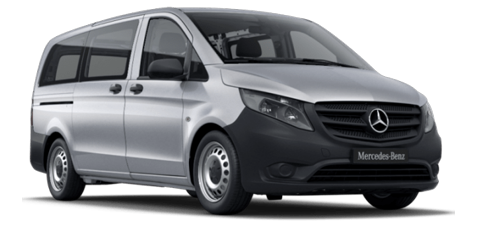 8 Seater minibus plus driver.  Extra luggage space for the airport transfers. this is the ideal minibus with driver for small group  corporate travellers who have several meetings travelling around London. . The Vito has a large  enough boot to carry 8 large suitcases.
Our 5 / 6 passengers Mercedes Vito or VW transporter for the mall crew travelling around UK. some of the features are reclining seats  / full AC cabin , leather seating.