London To Bristol Minibus Hire
MINIBUS & Shuttle
Services for Bristol
London minibus Hire offers low cost minibus services to Bristol and beyond. We have various size minibuses to suit your needs.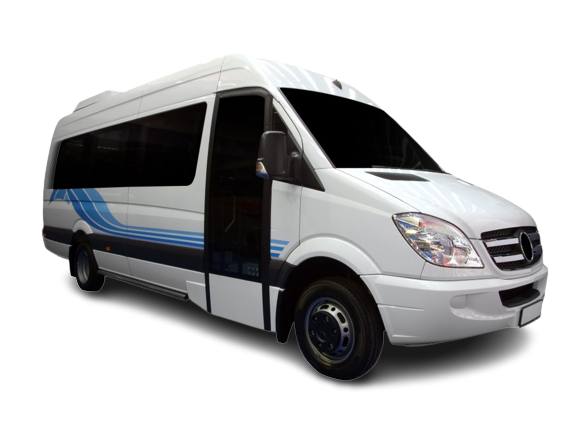 All of the vehicles in our fleet come with air con and USB ports as standard. We also have one of the newest fleets in the market for your comfort.
Minibus and Coach hire to Bristol
from 8 passengers to 24 Passenger
If you're looking to travel from London to Bristol with a group of people, our minibuses and coaches hire offer 8-seater, 16-seater also 24-seater.  
Our minibus hire provides a range of minibuses that are suitable for your journey. Our 8-seater is great for booking a small group, which is perfect for family and friends. This can comfortably accommodate 8 people  when travelling, with our great luggage storage and leg room the 8 seater is fantastic when planning a small journey.  With the 16 seater would be a good choice if there is a slightly larger group.  For passengers who have more luggage the 16 seater can accommodate this. The 24-seater has the capacity for larger groups, these coaches are suitable for big outings, events and many more. When travelling in London minibus hire to London to Bristol, we ensure that you get the best service and the flexibility.  
Bristol is a beautiful and relaxing city in the southwest of England, Bristol offers amazing place to visit and explore. If you have a love for breath taking views and the countryside, the Clifton suspension Bridge is the right place for you. The Clifton suspension bridge gives a fascinating view of Bristol and is also open 24/7. Another amazing attraction is the Bristol Museum, which is found in the main city of Bristol, the Bristol Museum and art gallery offers astonishing historical artefacts around the world. It gives a wide spread of different history and culture. The museum of Bristol gives tourist a captivating experience this is great for tourist if they have a passion of history and art. The Bristol Harbourside is popular and communicable place to visit, there are many cafes with a variety of cuisines and bars. There is a long waterfront which is very pleasing to take stroll or jump on a boat. The experience when visiting the Harbourside is very delightful as there are many cultural attractions which make the Bristol harbourside alive.  
Our company strives that you get a comfortable and enjoyable travel experience, having this put in places gives the passengers authentic travelling experience! Our company strives that passengers are comfortable and safe. With our high-quality seats there is a relaxing seating experience this is put this in place as a company to ensures passengers that they are supported when travelling short or long distance. Our seating arrangement gives the passengers enough room for leg room and the other passengers sitting next to them. The seats are put in place to provide support and comfort and making the journey enjoyable and relaxing. With our service we also like to ensure that passengers are getting the best service. In our minibuses and couches we provide amazing air conditioning; this gives passengers a better experience. When travelling it is important that passengers get to their destinations safely, our company has professional drivers that will guarantee safety and comfort. London minibus hire drivers have a good understanding of different routes as they have been trained with professionalism.  
16 Seater minibus hire with driver. 16 seater minibus the fleet comes  in Ford transit and Mercedes Sprinter models, Have AC and some Mercedes come with a full size boot.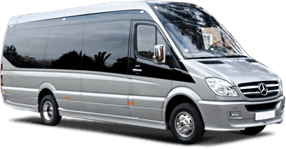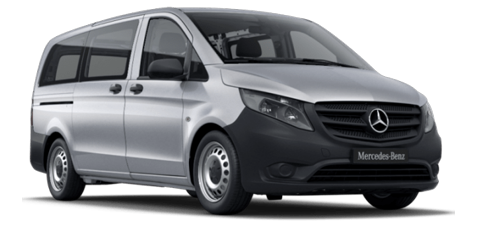 8 Seater minibus plus driver.  Extra luggage space for the airport transfers. this is the ideal minibus with driver for small group  corporate travellers who have several meetings travelling around London. . The Vito has a large  enough boot to carry 8 large suitcases.
Our 5 / 6 passengers Mercedes Vito or VW transporter for the mall crew travelling around UK. some of the features are reclining seats  / full AC cabin , leather seating.