London To Coventry Minibus Hire
MINIBUS & Shuttle
Services for Coventry
London minibus Hire offers low cost minibus services to Coventry and beyond. We have various size minibuses to suit your needs.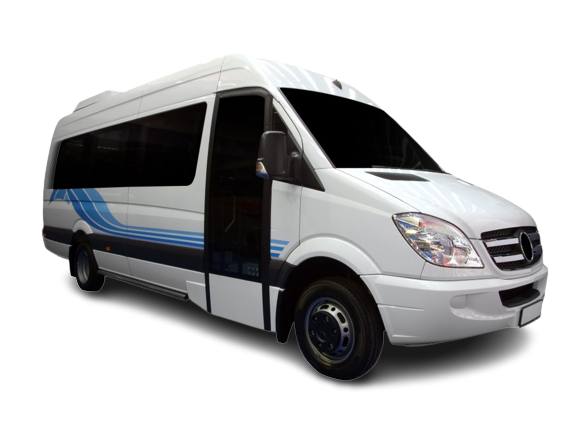 All of the vehicles in our fleet come with air con and USB ports as standard. We also have one of the newest fleets in the market for your comfort.
Minibus and Coach hire to Coventry
from 8 passengers to 24 Passenger
Thinking about traveling from London to Coventry? Our Minibus hire offers and range of minibuses from 8-seater, 16-seater, and 24-seater.
The 8-seater minibus is a fantastic transportation option that provides comfortable and spacious seating, making it ideal for attending events and traveling to various destinations. With its plush seats and excellent interior design, passengers can enjoy a smooth and luxurious ride. This minibus is a perfect solution for those seeking a reliable and comfortable mode of transportation.
The 16-seater minibus is an excellent choice for various events or transportation needs, thanks to its exceptional quality interior design. The soft and plush seats provide ultimate comfort, ensuring passengers can relax during their journey. With its spacious layout, this minibus offers ample room to accommodate groups of up to 16 individuals. Whether you're attending a corporate event or taking a leisurely trip somewhere, the 16-seater minibus is the perfect solution.
The 24-seater minibus is an excellent choice for various events and gatherings with family and friends. It boasts a sophisticated and elegant interior design, complete with soft and comfortable seats that provide maximum comfort. The spacious legroom ensures that you have a relaxed journey, and the overall quality of the minibus is exceptional. With such impressive features, traveling with your loved ones will be a delightful experience that you will cherish for a long time.
Discover the rich history of Coventry, a charming city located in the West Midlands of England, with a variety of attractions. The iconic Coventry Cathedral is a must-visit destination, where the modernist architecture stands alongside the poignant ruins of the medieval Cathedral destroyed during World War II. The impressive stained-glass windows and architecture create a powerful atmosphere that you won't forget. For automobile enthusiasts and those interested in the history of transportation, visit the award-winning Coventry Transport Museum. It boasts the largest collection of British road transport in the world, including interactive displays, vintage cars, motorcycles, bicycles, and even the world's fastest car, Thrust SSC. It's a fantastic place to explore the evolution of transportation. At the Herbert Art Gallery & Museum, you will find a cultural hub that combines art, history, and heritage under one roof. The museum offers a range of exhibitions, from fine art to natural history, archaeology, and local history. It also hosts regular events, workshops, and activities for all ages, making it an excellent destination for a family outing.
16 Seater minibus hire with driver. 16 seater minibus the fleet comes  in Ford transit and Mercedes Sprinter models, Have AC and some Mercedes come with a full size boot.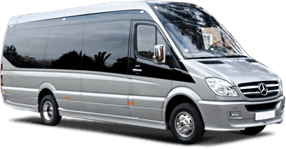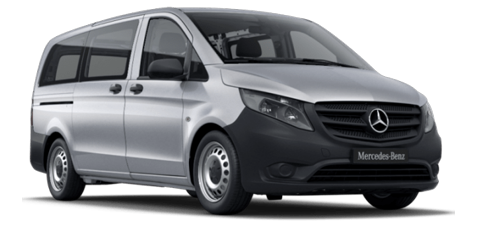 8 Seater minibus plus driver.  Extra luggage space for the airport transfers. this is the ideal minibus with driver for small group  corporate travellers who have several meetings travelling around London. . The Vito has a large  enough boot to carry 8 large suitcases.
Our 5 / 6 passengers Mercedes Vito or VW transporter for the mall crew travelling around UK. some of the features are reclining seats  / full AC cabin , leather seating.