London To Thorpe Park Minibus Hire
MINIBUS & Shuttle
Services for Thorpe park
London minibus Hire offers low cost minibus services to Thorpe park and beyond. We have various size minibuses to suit your needs.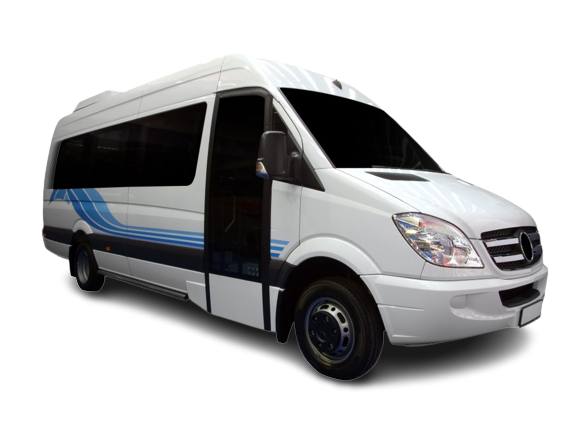 All of the vehicles in our fleet come with air con and USB ports as standard. We also have one of the newest fleets in the market for your comfort.
Minibus and Coach hire to Thorpe park
from 8 passengers to 24 Passenger
Thinking about traveling from London to Thorpe park? Our Minibus hire offers and range of minibuses from 8-seater, 16-seater, and 24-seater.  
The 8-seater minibus is an ideal vehicle for all kinds of journeys and events, and it is particularly great for both family and friends. Its spacious and well-designed interior provides a comfortable and enjoyable ride for all passengers. The seats are designed with comfort in mind, ensuring everyone can sit back, relax, and enjoy the journey. Whether you're planning a long road trip or need a reliable vehicle for your next event, the 8-seater minibus is worth considering.
The 16-seater minibus is a perfect choice for those looking to travel with family and friends or attend events. Boasting high-quality interior design and soft, plush seats, this vehicle ensures you are comfortable and relaxed throughout your journey. Whether you're traveling short or long distances, this minibus is a reliable and comfortable option that will make your journey enjoyable. With ample space for passengers and luggage, you can rest assured that you'll have everything you need for a stress-free trip.
When traveling with a group of family or friends to events or different places, the 24-seater minibus is an excellent choice. It boasts high-quality interiors and spacious legroom, providing the utmost comfort during the journey. The minibus also features comfortable seats, ensuring a relaxing and enjoyable experience for all passengers.
Thorpe Park is a highly sought-after amusement park situated in Chertsey, Surrey, England. This park is renowned for its exhilarating rides and attractions, which cater to thrill-seekers and adrenaline junkies alike. With a plethora of roller coasters and other exciting rides to choose from, visitors are never short of entertainment options. Additionally, the park also features live shows and interactive experiences, such as Stealth – known for its incredible speed and near-vertical drop – and Saw – recognized for its unique winged seat arrangement. Thorpe Park is truly a one-of-a-kind destination that promises to deliver an unforgettable experience.
16 Seater minibus hire with driver. 16 seater minibus the fleet comes  in Ford transit and Mercedes Sprinter models, Have AC and some Mercedes come with a full size boot.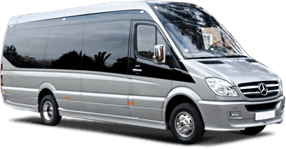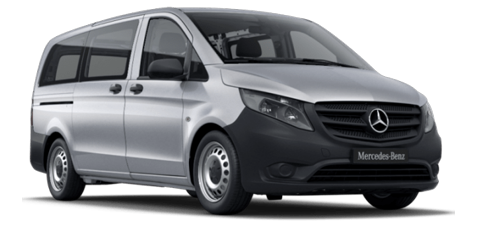 8 Seater minibus plus driver.  Extra luggage space for the airport transfers. this is the ideal minibus with driver for small group  corporate travellers who have several meetings travelling around London. . The Vito has a large  enough boot to carry 8 large suitcases.
Our 5 / 6 passengers Mercedes Vito or VW transporter for the mall crew travelling around UK. some of the features are reclining seats  / full AC cabin , leather seating.